Top-Quality Logistics Software Company
OAS Freight is an internationally recognized logistics software company. We provide both freight forwarders and international trading companies with full-featured software. Our logistics software solutions are intuitive and priced to fit every budget. We have the experience to support your needs today and moving to the future!
Do you need guidance with IT needs? Are you looking for first-class logistics management tools? Then OAS Freight has you covered. Our professional team and advanced logistics management tools help our clients thrive in the logistics market. We also specialize in premium hosting to keep your company productive. All your data is safe with OAS!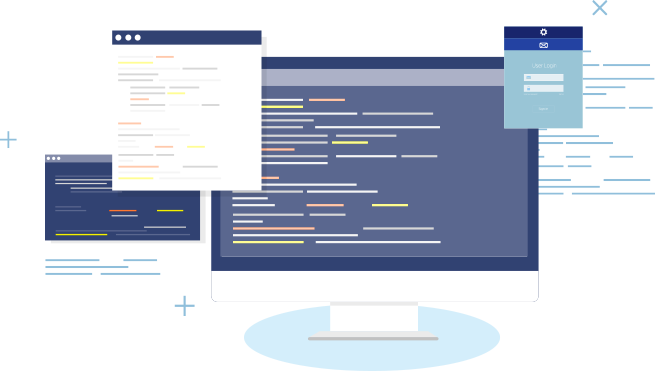 OAS Products and Services
Logistics Software Solutions and More
We are a renowned logistics software company. In other words, OAS offers several products and services popular among freight forwarders and other businesses across the globe. Yes, all our logistics software solutions are different in terms of functionality. However, all our products display one common feature, i.e., outstanding quality. So, feel free to browse through our logistics management tools for more details. We know how to give a valuable boost to your logistics business!
OAS Freight Forwarding Software is our signature product, It has been providing freight forwarders with the tools to handle their logistics for more than 30(!) years. Our OAS Freight is a full-featured application that big freight forwarding companies use as the backbone for their successful operations.
Logistics Management Tools
We also specialize in backing up international trade and transportation industries. For them, we have developed advanced management tools, and namely:
Apart from logistics software solutions, our company offers IT help for businesses that need a reliable and affordable solution for hosting. OAS Hosting is the newest addition to our services list. But it has already attracted considerable interest among our clients. OAS stands for fast access, competitive prices, and a zero setback rate.
Why Logistics Software Solutions from OAS?
We Go Well Beyond Providing Software
That is 100% true that OAS offers great logistics management tools. But surprisingly enough, OAS services are not only about software. We are available for on-sight IT services, such as installation and training too! Our specialists can also set up third-party applications, e.g., accounting apps. Even more than that, OAS can act as your IT team to support sales efforts professionally. We are dedicated to tailoring our IT services to your needs! 
Feel free to call OAS for advanced IT assistance, system guidance, and logistics software solutions!
OAS strives to be your partner in success. We believe that our logistics software company thrives only on the condition that we help our customers to progress. To make sure of that, we are always ready to go the extra mile when serving our customers. We have 30+ years of experience in developing logistics software solutions. This uniquely positions us to provide our clients with relevant products and services!