First-class Freight Forwarders Software
Freight forwarders software from OAS is an advanced all-in-one solution for transportation companies. Customers that know the real value of their time choose OAS Freight forwarders services without a doubt. To sum up, our software covers it all – from quote forms to invoices, and every single document in between.
How Our Freight Forwarders Services Work
To begin with, OAS freight forwarders software is an easy-to-use logistics software. Yes, it features all possible tools to streamline operations and ensure compliance. Also, our software contains the most advanced reporting and analytical tools that all freight forwarders companies need. At the same time, this rich functionality of our product does not compromise its user-friendly interface!
Ocean Freight Software: What is Inside
Quick Look at Our Freight Forwarders Software
OAS Freight Forwarding Software offers a full array of tools to support your logistics. Freight and warehouse operations, financial documentation, as well as a reporting process, are all covered with our innovative product. Filing requirements, tracking as well as compliance with third-party applications are also a part of the freight forwarders services from OAS.
OAS Freight provides flexibility to meet the operational demands of your company, and the tools to improve internal communications, shipment processing, and customer relations sales.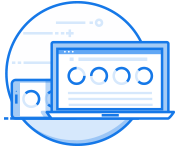 First of all, OAS Freight features an incredibly intuitive user interface. It presents a clear path to entering data and producing documents. Components are laid out in a logical manner that emulates shipment processing. With our ocean freight software, all data entry modules are a single click away from the homepage. 
Also, OAS Freight can be customized to reflect operations of any freight forwarders companies. Why navigate through screens and fields that don't apply to your business? Powerful, user-friendly data entry tools enable productive workflow. This way, our software helps to decrease the number of potential errors.
Besides, our freight forwarding software can reduce the number of necessary tasks considerably. Thanks to the streamlined approach to gathering data and helpful pop-up toggle. On-the-fly additions to selection databases as well as powerful search and copy capabilities are of great help too.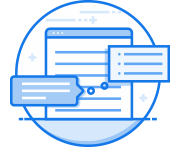 In addition, OAS knows the peculiarities of freight forwarders services inside out. That is why we did our best to produce all required documentation for processing export, import, and domestic shipments. Regardless of your market niche, we know how to improve your ocean, air, or truck logistics to the fullest.
For example, with our freight forwarders software, you have access to OAS Reports that provide in-depth analytics of quotes, shipments, and financial data. Our reports are thorough, efficient, and appealing. Reports parameters (filter and sort) provide users with practically unlimited report options. 
Also, Work Alerts provide helpful insights into upcoming, current, overdue, and overlooked transactions. Regulatory compliance can be found here too. Furthermore, AES, ISF, and AMS can be filed electronically. eAWB and other EDI messages are fully supported. Our Shipment home screen contains all the data you need at a glance!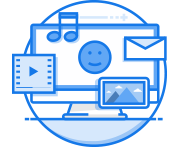 Multi-office supports freight forwarders companies that have offices in multiple cities or countries.
OAS Supports multi-currency capabilities.
OAS Freight Forwarders Services for High-Volume Trading Partners
Online Utilities provide 24/7 tracking and booking and quote requests

Email Alerts provide partners with real-time proactive notifications

EDI Tools streamline high-volume client communications and position forwarders to get those clients
Freight Forwarding Software Designed To Enhance Productivity
Document Management stores documents in a shared location
Company/Shipment Notes compile historical and informational
Carrier and Customer Rate Tables
Mass Email tools allow for sales and service updates to be sent to all or selected parties
OAS Freight Software provides your Operations department with the tools to quickly, efficiently and completely process all documentation.
OAS Freight is easy to learn and use and includes many tools to enhance productivity and ensure compliance.
OAS Freight minimizes the learning curve and maximizes productivity
OAS Freight supports Export, Import and Domestic shipments via Air, Ocean and Surface.
Screens are formatted based on mode/move type (Air, Ocesn, Ground, Import, Export, Domestic),
Complex operations, such as Sub-House Bills  and Consolidations are easily  handled. 
Shipments can contain multiple pickup and delivery instructions.
Want More Details?
Schedule a Demo!
"We have been using the OAS Freight System for some time and have found it to be a wonderful utility in our day to day work. There are many great time saving features and databases that have been customized to suit our needs. All in all, a very flexible system."
National Account Coordinator
"We truly appreciate your product and your wonderful service to us. We have never regretted our decision to use OAS Freight as our ocean export software. The program is intelligently put together and very user friendly. AES – this function works well to transmit data from our office OAS program to AES. The accounting module is outstanding. A small company such as ours derives tremendous labor-saving benefits from the OAS program in the way it automatically performs much of the usual daily book keeping chores, such as recording receivables, etc. One feature we specially appreciate is the way the OAS program allows all our invoices to be transferred into "QuickBooks". With OAS working for us in the background, our small company is able to better focus attention on our clients' needs. During the years we have been using the OAS program, we have been particularly impressed with the way in which the OAS company seeks to continually improve their product. They are extremely responsive to user feedback and incorporate improvements into their upgrades based upon actual user experience. I have never known a software company for any product to be more focused upon product improvement and usability than OAS. David Johnson has always been more than helpful whenever we run into problems. His attention to our concerns, even a small company like ours, is as impressive as it is unusual in these times of forgotten customer service. Time after time, we feel how fortunate we are to have chosen the program. I do not believe that a freight forwarding business can go wrong by using OAS. With more than twenty years experience in this industry, I simply cannot imagine working without the OAS program along with the great customer service that backs up the product."
Trade Visions International
"Implementation the OAS Freight has improved the overall efficiency of our operation from cutting shipments to management reports. The customer service is great. They are always there to help you."
'Your systems can be described as "very user friendly" and all a forwarders needs, for he has the whole system. '
"OAS Freight is an excellent product. ITS has grown considerably and expanded traditional international air and ocean freight service lines. We have successfully integrated OAS Freight into our systems accommodating this upturn in volume. OAS's customer support and willingness to innovate and customize to our specific needs and requests have made our experience all the more satisfying "
International Transport Services
"I would extend my congratulations to you for a software product well done. The simplicity of the program, combined with its high degree of customizability has made the switch from our previous system a "cinch". Our department heads swear they have never worked with a better forwarding software; especially ocean and air-exports, who love the integrated AES functionality. We are now actively using OAS Freight in our Air- and Ocean Import and Export Freight Forwarding departments, as well as in our NVOCC division, again for both, exports and imports. Although Technical Support has seldom been required, on the occasion that we did we received prompt assistance and "hand-holding" until the problem was eliminated. Again, congratulations to you for developing a great product. Star Logistics will definitely be a long term customer and support of your system."
Star Logistics International
Thursday, August 31, 2017